Matrix Education: Think, Believe, Dream, Dare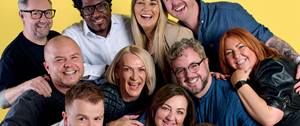 Matrix is proud to offer education for every stylist. Let us empower you to think, believe, dream, and dare to cut, colour, and style with confidence.
Matrix is proud to offer education for every stylist. Let us empower you to think, believe, dream, and dare to cut, colour, and style with confidence – so you can take your career to the next level.
THINK: Hone your craft - Product related courses
BELIEVE: Mentorship - Product and techniques courses
DREAM: Speciality - Artist lead signature courses
DARE: Mastery - Join us on courses such as 'Colour Mastery'
We strongly believe that Education is the key to success and that in life, you can never stop learning! We make it our priority to keep you upskilled in your areas of interest, and up to date with the latest Matrix product knowledge.
Online Education
It's time to learn new skills, new styles and gain new tools with Matrix! Whatever your time frame or pocket-size, we have courses to suit you – developing your skills and increasing your confidence will take you to the next level as a stylist.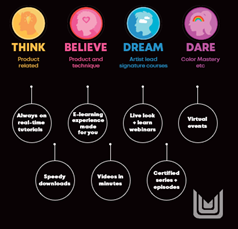 L'Oréal Access
Access is an online platform for you to discover education available with Matrix. Simply create your own account, find the Matrix tab down the side and enrol to your hearts content! We have E-learnings, online classrooms and in-person education for you to select and enjoy – we can't wait to see how you get on!
Offline Education
Our in-person, or 'offline,' classes are taught by our Matrix Educators and amazing Artists specialising in Colouring, Cutting and Styling. These courses are run through our Distributors or through our Academies. You can ask your local distributors for courses to enrol on or search Access for courses running in our L'Oréal Academies.
You can become a Matrix Colour Master or Cutting Master which will elevate you in skills, knowledge and take your clients experiences to the next level. What are you waiting for? Sign up now!
Connect With Us
Our Matrix Artists and Education Team are here to inspire you on your milestone journey. Meet our passionate team in virtual classrooms, send us a product review on our website and learn at your leisure on our huge catalogue of education for every milestone on Access.
We also have a Matrix UKI Facebook page for you to connect with us, you can tag us in your salon pictures so we can celebrate your work, you can also keep up to date with all that's happening at Matrix and gain inspiration from our 'Artist Corner' Facebook Lives!
Matrix Update!
Monday 13th June 2022 will go down in history as the day we celebrated with the biggest event Matrix has ever seen in the UK&I – Matrix Evolve!
From start to finish, the day was full of energy, excitement and a community feel with a shared passion for hair.
Don't worry if you missed out – you can still join the party on L'Oreal Access with our Matrix Evolve Re-watch opportunities.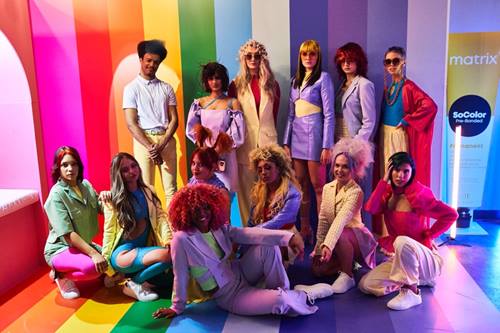 Questions
If you have any questions or thoughts to share, feel free to reach out to us with a Direct Message on Facebook – we LOVE to hear from our amazing community so don't hesitate to get in touch!